In addition to our in-person physical therapy and Thrive for Life visits, we also offer online video visits for those patients and clients who prefer not to have a therapist come to their home.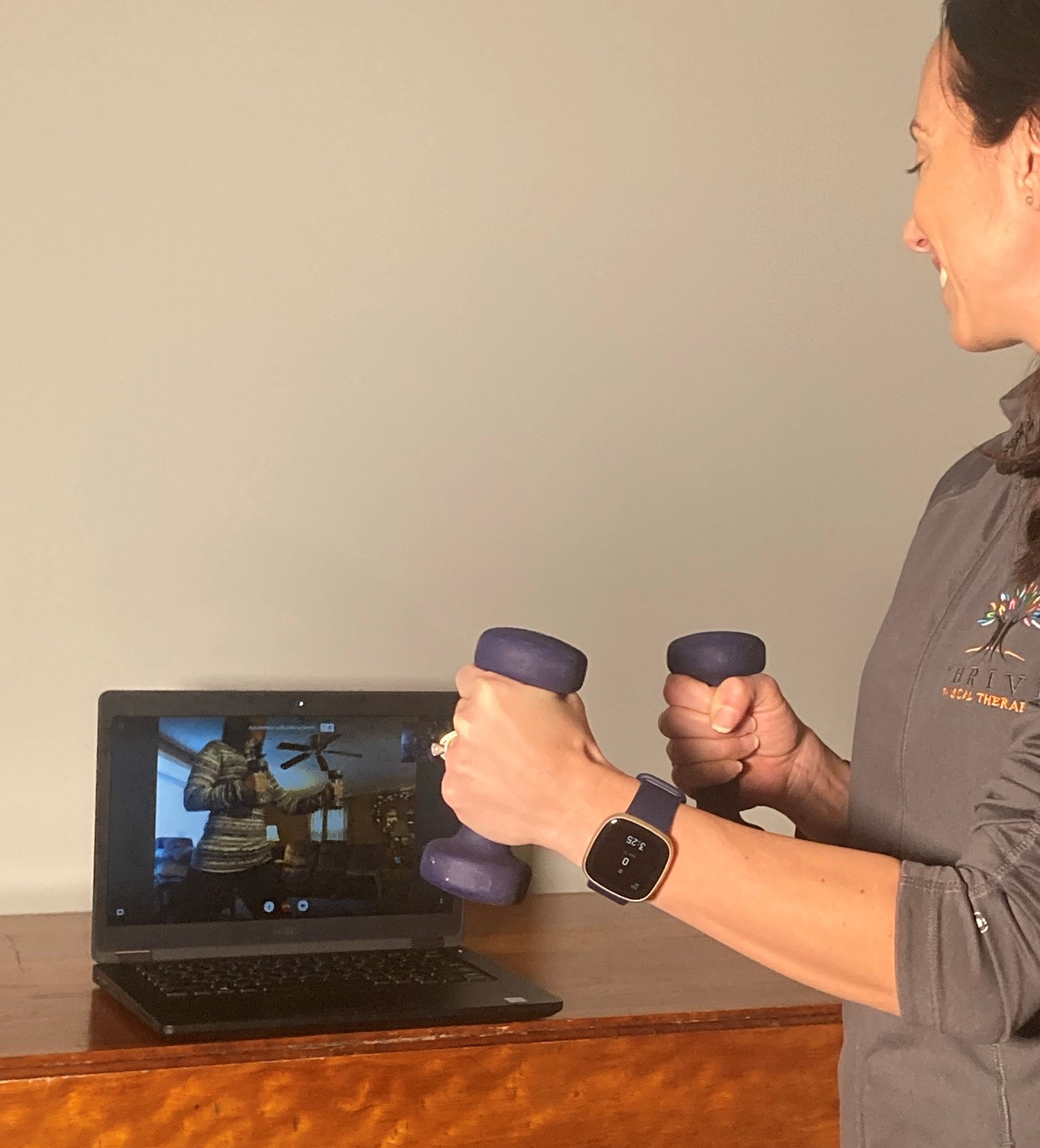 What are online video visits?
Thrive's Online Video Visits are two-way, real-time conferencing between a client and licensed physical therapist over an internet connection.  We use a HIPAA compliant, secure program for your online video visit.  We have found telehealth to be very beneficial when clients are unable to be seen in-person.  Some insurance companies cover these visits – please call us to help you determine your coverage.
Ready to Thrive? Let's Get Started Today!
Thrive Physical Therapy was founded on a simple idea – aging adults should have access to quality physical therapy and exercise services that minimize their stress and maximize the results that are possible with consistent, quality physical therapy programs guided by professionals. By bringing outpatient physical therapy services to your home, we make it easy for you to stay on top of your physical therapy program and achieve the goal we're working toward together – living a thriving life today and in the future. When you're ready, we're here to help!